Tips For Choosing The Right Hardwood Floor Colour
One of the first things you want to keep in mind is the colour of your furniture and decorations. The reason behind this is because you do not want the colour of your wood floors to match the colour of your furniture and décor. Matching everything will make the room look cluttered. You should go for colours that contrast with each other.
Beautiful flooring is something desired by many and when you have a large open area, the main element of that area is going to be the flooring. You should consider deep colours for your open rooms as this will allow the character of the floor to shine through.
If you have a small room that is limited when it comes natural lighting or the room already has darker coloured walls, you should choose lighter coloured wood flooring. Flooring that is too dark will create a sense of doom and gloom within the room.
Scratches and dents in your hardwood flooring are likely to happen in high traffic areas and areas where pets and kids play. If you want to be able to conceal these imperfections easily, choose a natural colour wood floor that does not have a glossy finish. The scratches and dents will look like they belong and no one will know the difference.
When it comes time to choose your hardwood flooring colours, always ask for some wood samples and compare them in your home. You will be able to hold the samples up to your walls and compare it to the colour of your furniture. Without samples, you will not have an idea of how the flooring will look in your home and you may be surprised come installation.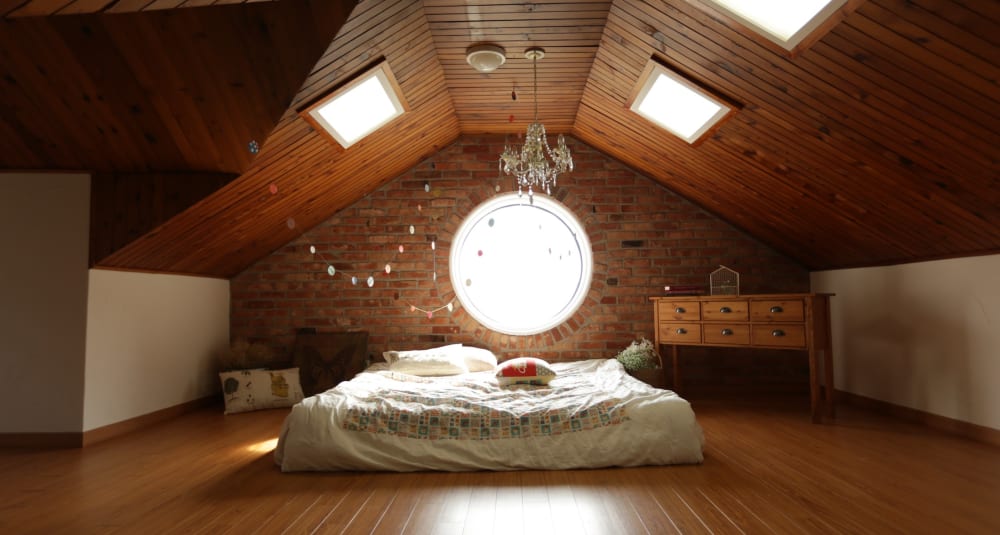 How to Choose the Right Hardwood Floor
Types of Hardwood Floor
When considering how to choose a hardwood floor, first consider the two main types of hardwood — solid hardwood and engineered hardwood. Both types of flooring have their advantages and disadvantages, depending on where your home is located and how much foot traffic your hardwood floor will be subject to.
How to Choose the Right Type of Hardwood Floor for You
When thinking of the how and why of choosing your hardwood floor, first think about your lifestyle and the degree of distress it will undergo. Is there the potential that your floor could be dented and scratched on a regular basis? Do you want the flexibility to change up the stain color at a moment's notice? These are all questions you should be asking yourself.
Since solid hardwood can be sanded down repeatedly, this means dents and scratches can be easily sanded out, and there are no limitations to the number of times you can refinish your floors.
Engineered hardwood
While it is possible to sand down some engineered hardwood floors, it can be risky since their top layers are so thin. This thin layer is also easily dented and scratched. That said, engineered hardwood does have its benefits, especially in terms of versatility. The man-made interior helps prevent warping, making it a much better choice for damp areas like basements and laundry rooms. Engineered hardwood also tends to be slightly less expensive than solid wood, ranging from $3 to $10 per square foot. You can also save money on installation when it comes to engineered hardwood by choosing lock assembly or by floating your floor over a moisture barrier.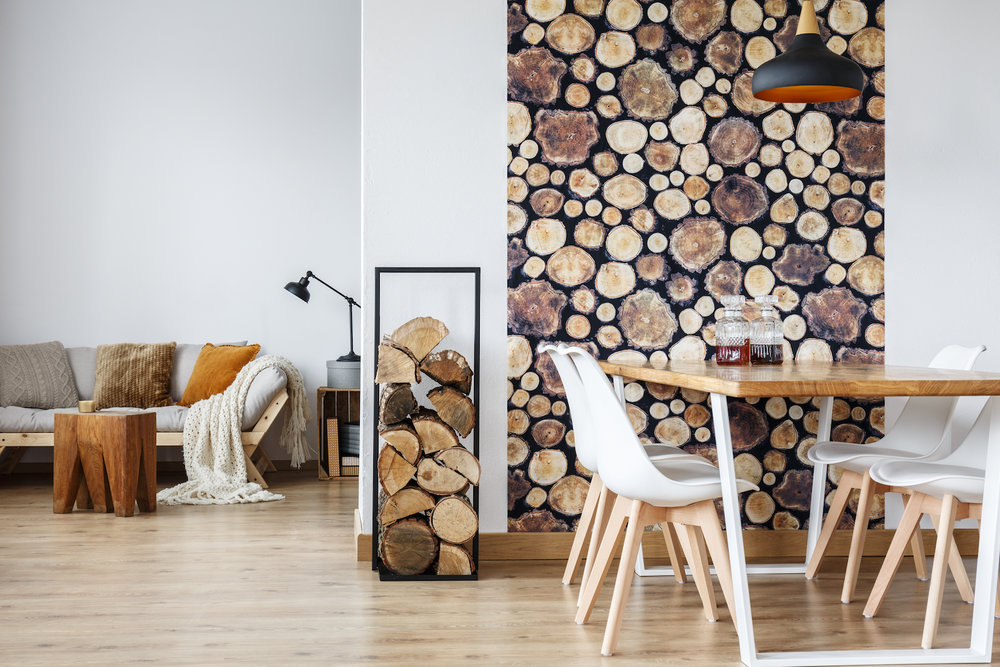 Tips For Choosing The Best Wood Floor Color For Your Home
Selecting the Material
Before you can choose the best wood floor color, you need to select the proper material. That includes its hardness. The Janka Hardness Scale rates wood's hardness. As we explained in the blog, a wood's hardness is determined by the amount of force needed to drive a .444 inch diameter steel ball to a depth of half the ball's diameter. The amount of force this takes, measured in pounds-force (ibf), becomes that species' hardness rating. In simple terms, the higher the rating, the harder the floor. Strand-woven bamboo and eucalyptus are at the top, rated 4,000-5,000. Douglas Fir is at the bottom with 690.
Choosing the Best Wood Floor Color
Now that you know a little more about the hardness factor, you can start considering your future floor color. The size of the room and how much sunlight it gets matter.
The Finishing Touches
After you select which material is best for your home, choosing the best wood floor color will be easier. But, using samples to gauge your choices will take time.Don't rush the decision! Hardwood is an investment that will last decades. You also shouldn't trust just anyone with your investment. You need a professional installer that specializes in hardwood.At District Floor Depot, we're members of the National Wood Flooring Association. That means we hold ourselves to a higher standard than other flooring specialists. From start to finish, your flooring needs will be in the best hands.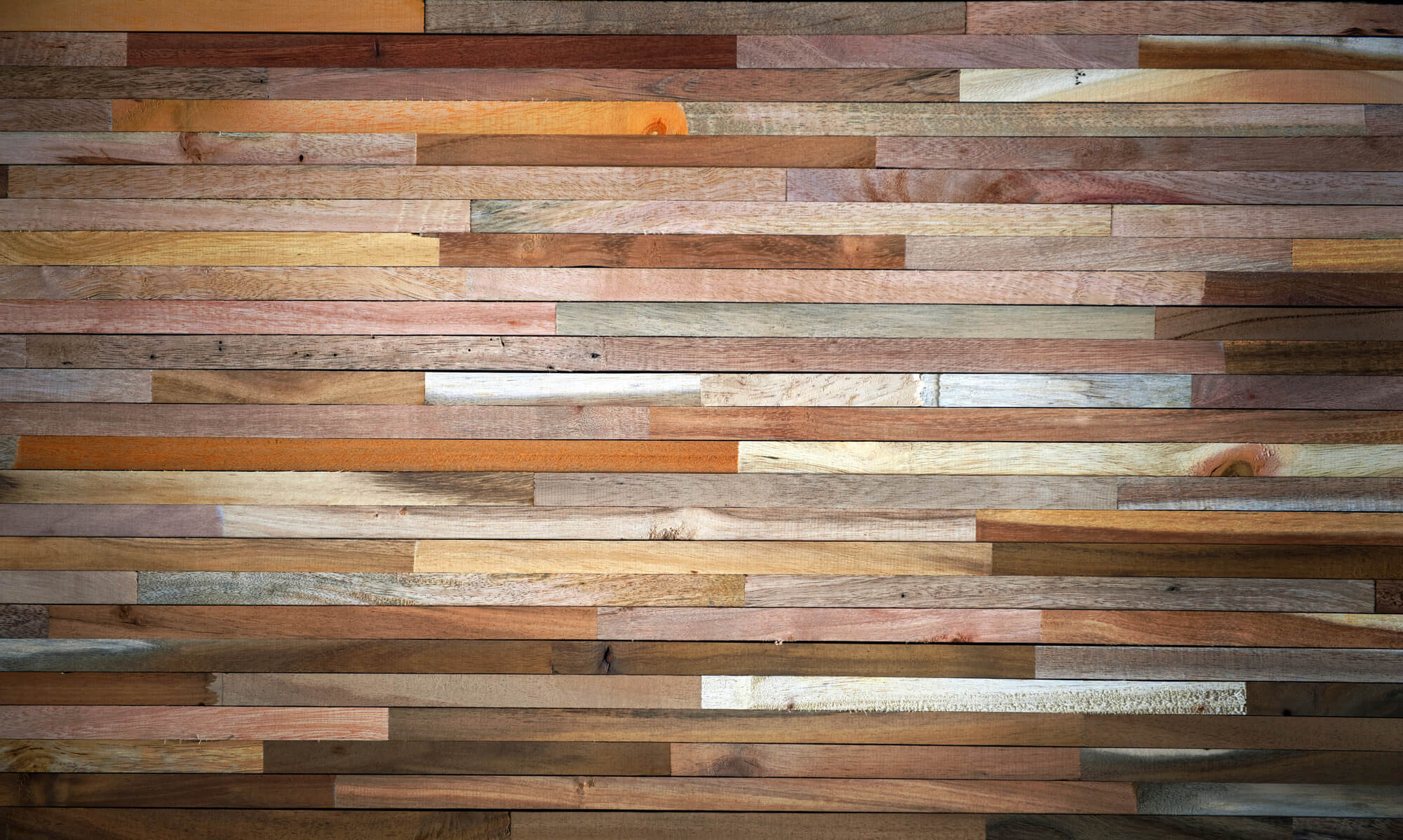 How to Choose the Right Hardwood Floor Color
Start With the Basics
There are two basic factors that go into what hardwood floors looks like, says Patrick Bewley, vice president of marketing at California-based flooring brand Duchateau. First is the grain, which is determined primarily by the species of wood. Then there's the finish or stain, which creates the color. "Our advice is to start by selecting the color range that is most attractive to you—the one that speaks to you and the space," he explains. "Then, you can look at various grain patterns and surface treatments within that range and find the one that you feel works best with the selected color and your other design elements."
Undertones Matter
Just like with paint colors, it's crucial to consider the undertone of your flooring. Most designers warn against anything wood finishes that skew very red or orange, which have a tendency to look dated. But that doesn't mean that you should steer completely clear of warm undertones. In fact, says Bewley, one of the biggest trends in wood flooring right now is a warm take on of-the-moment gray. "These new tones mix the coolness of gray with warmer undertones, creating high livability along with an on-trend look," he notes.
Think About Upkeep
You might love the look of a certain type of wood flooring now, but think about how it'll hold up—and how much effort you're willing to put into keeping it pristine. As a rule of thumb, says Bewley, "harder woods, such as European Oak, are a good choice for high-traffic and kid-centric spaces, whereas softer species, such as walnut, are better suited for lower-traffic areas."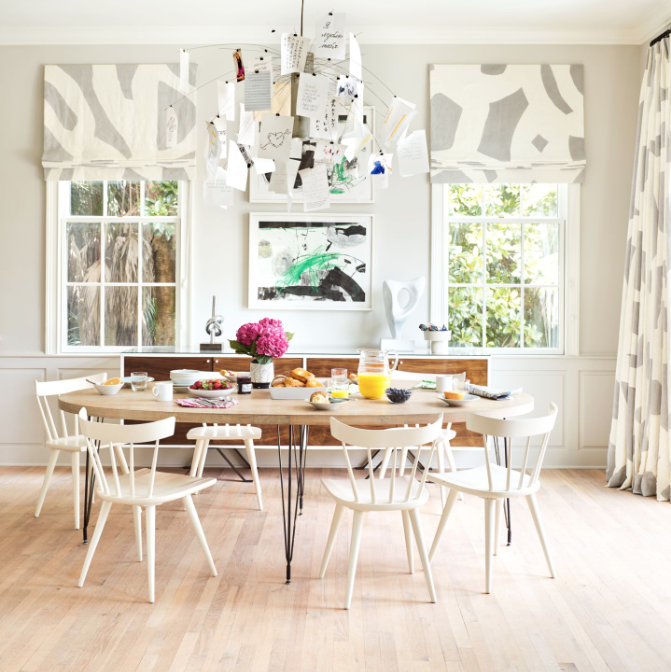 How to choose the best wood flooring
WHICH WOODEN FLOORING BOARD WIDTH AND LENGTH?
Should you choose narrow floorboards or broad ones? Small lengths – think parquet floors – or long ones? Narrower boards tend to look more traditional than broader ones, while parquet boards, once reserved for period properties, are a hot trend for contemporary spaces, too.
WHICH WOOD FLOORING IS THE MOST DURABLE?
Hardwoods, such as oak, maple and cherry, are among the most durable species, making them ideal for long-lasting looks in a busy household. However, they also the more expensive wood flooring choices.
WHICH WOOD FLOORING FINISH IS BEST: PAINT, OIL OR VARNISH?
Most wood flooring will come factory pre-finished, which means its colour and lustre will be as you saw them in the showroom, and should be guaranteed to remain just so for some time. You can, however, buy unfinished boards for painting, varnishing or oiling yourself at home.
WHICH IS BEST: SOLID WOOD OR ENGINEERED WOOD FLOORING?
Solid wood flooring can be refinished repeatedly; engineered wood flooring can only be refinished a limited number of times, dependent on the thickness of the top veneer.