COMMERCIAL INTERIOR PAINTING TIPS
Painting your business all by yourself is a tough job and the work done can never be compared to getting it painted by a professional. They have years of experience and know various tips and tricks to do the job better.
These professionals follow a three step process:
PREP
Cover the Floor Edges with a Tape
Use blue painter's tape and cover the floor edges with it while smoothing it with a putty knife. This will secure the tape closely to the edge and the paint will not bleed underneath the tape. Avoid using masking tape as it leaves a sticky residue behind, which is hard to scrape.
Lay Drop Cloths
A canvas sheet makes the best drop cloth as it easily absorbs the paint and does not let it bleed to the ground. Avoid using plastic sheets as paint can easily slip off of it.
Tape Fixtures
Cover the bulbs with plastic bags and tape them. As for any old water stains, spray the areas with a stain killer.
PRIME
Sanding
Use a sanding sponge to roughen the hard and smooth surfaces. Sanding also removes all the bumps form the previous paint job so that the new coating is applied smoothly. The roughened surfaces help the paint adhere better.
Fill the Dents and Cracks
Instead of using tape to fill the cracks, use plaster of Paris or painter putty. These two materials stick faster than tape.
Caulk the Cracks
Use caulk to seal the gaps between the doors to have a clean finish. Instead of using the caulk directly, buy a caulk gun with a thin nozzle so that you can stick the nozzle in the gaps.
Use a Primer
A primer is a diluted alcohol paint solution that covers all the bad marks. It helps the paint to bond with the wall.
PAINT
Roller Rules
Use a nine inch roller for painting the walls. A roller size bigger than this will be hard to handle and may create stray lines due to a wobbly hand. Before you start painting, wash your roller in the dish washing liquid to get rid of the excess fibers.
Buy Glossy Paints
Compared to flat paints, glossy paints are stain resistant and require less maintenance. The walls can be cleaned easily with a sponge due to their slippery surface.
Tip #3: Buy Paint Extender
Professionals apply at least two paint coats on every wall. A paint extender dries slower so you get more time to apply the second paint coat without any ugly lap marks.
Tip #4: Use a Scraper
The key to smooth lines is to finish one wall and then scrape the corners with a screw driver. This will give you a line where the roller cannot reach and you can finish the corners with a paint brush.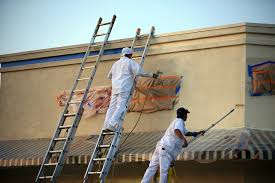 Commercial Painting Tips: Interior Painters, Colors and the Work Place
Remarkable commercial painting tips relate to the colors of the surface walls in the office or the work place. For most of us, painting walls is a usual task that commercial painters (particularly the interior painters) do. There is the corresponding or selected color applied. Unknowingly, it triggers a vibe. The color has an effect on the performance of the employees. The effect is for all in the work place. This includes skilled (or blue-collared) workers as well as executive and administrative (or white-collared) workers.
There are various colors and hues that create a distinctive and positive atmosphere in the office and the work. The color is selected from the type of work place, too
Blue is associated to the serenity of the ocean: It is classified one of the cool colors
Blue tends to reduce stress at work
Green typically prompts for tranquility amidst chaos: It is another cool color
Green boosts a positive conduct
Amazingly, green also helps minimize eye strain for someone staring at the wall of this color
Red initiates excitement in an amiable environment: It is grouped to be among warm colors
Red stimulates action on the tasks that need to be done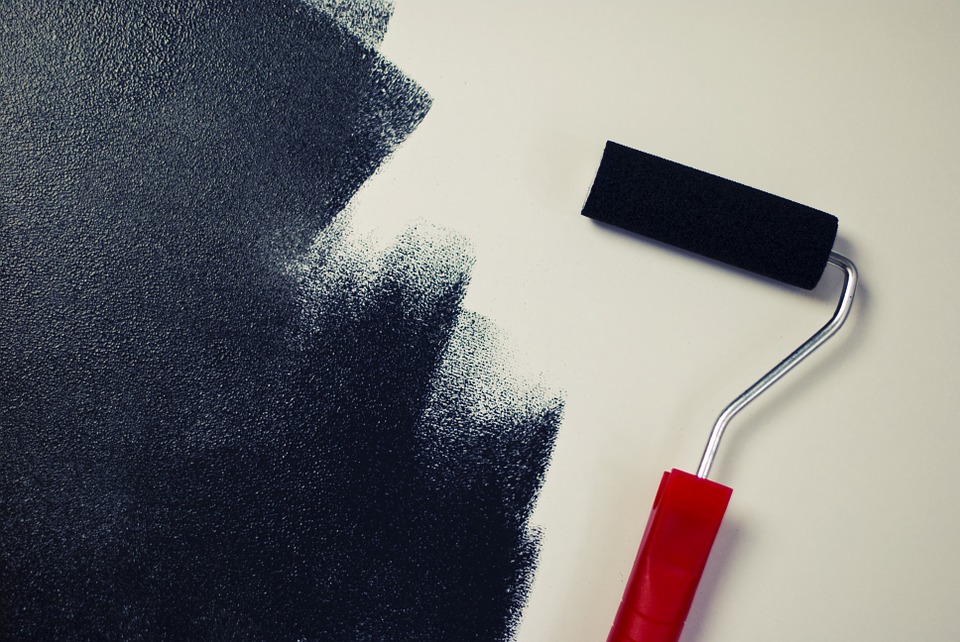 Choose the Right Colors
While you want your business to catch the eye of potential customers, be careful to select colors that will attract attention without being overpowering. Having one bold-accent wall can really make a statement, but remember: less is more when it comes to very bright colors. By selecting a calm color palette, you can avoid overwhelming your customers. Adding bold color through pictures, pillows, and other small elements are temporary and less expensive ways to add a pop of color.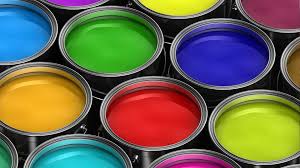 Planning and Budget
Knowing your available resources and creating a solid budget for your painting project can provide clarity between you and your contractor. Your budget needs to be realistic and based on both your goals and how much you can afford to spend. Additionally, it's important to consider the cost of doing the job during work hours or after hours, since after hours can be costlier, while disrupting business operations could affect your long-term productivity as well. A skilled and experienced contractor will help you plan the best strategy for completing the job with the most convenient schedule and efficient manner for your business operation. They know what issues can arise and how to avoid or address them quickly and effectively.
Factors When Choosing a Commercial Painting Company
The price isn't the only thing you should look at when choosing a reputable commercial painting company. You should also look at the following information, which you can get by asking.
Experience
The contractor should at least have a few years under his belt for you to ensure that he knows what he's doing. Contractors who have been in the industry for a while will already have seen most of the problems. If they encounter a problem, they'll know how to handle it.
This is more important if your project has high stakes. However, we also don't mean you shouldn't give the newcomers a chance. If the risks are low and a new contractor has already collected good reviews, why not hire them for a lower price?
License and Certifications
The contractor also has to have the proper license and certifications to operate. Ask for these thing
First to make sure you're dealing with a legal business.
The painting company must have general liability insurance and workers' compensation insurance. These protect their employees should something happen to them while working inside your property.
A reputable company has no problem showing you the documents to prove they have these things.
Guarantee
What type of guarantee do they provide? They should offer some sort of hassle-free guarantee. You can cash this in if you find a problem with their workmanship after the project.
Most will have a warranty, but that doesn't mean claiming it won't be a headache. It depends on their professionalism and customer service.