I Just Got Into a Car Accident. What Do I Do?
Being in a car crash can be stressful, but everyone should have an accident procedure in the case that they are involved in one. Use the following list as a basis for your own car accident checklist, and remember to contact a car accident lawyer for more information on the proper steps to take following a crash.
Ensure Safety: If anyone is injured, immediately call the police for help and tell them you need medical assistance. If anyone involved seems to be under the influence of drugs or alcohol, tell that to the police when you call. Always call the police whether or not there are injuries, as many insurance companies will not cover an accident unless there is a police report. Once everyone is safe, you can begin gathering other necessary information.
Ask Questions: Your insurance company will need the contact information of everyone involved, including drivers, passengers, pedestrians, and any witnesses. Be sure to try and gather their full names, addresses and phone numbers, as well as driver's license information.
Try to find out if anyone is injured or says he or she is injured; or if anyone says "I am fine".
Make as many notes as you can about the accident itself. What was the weather and lighting like at the time of the accident? Were any of the involved vehicles damaged? Was any of the damage obviously present prior to the accident, such as non-functioning tail lights or brake lights? Were any of the vehicles company-owned?
Get information about the other vehicles involved, such as license plate numbers, make, and model.
Be sure to find out the insurance status of all vehicles and persons involved. If any drivers were not the registered owners, get the registered owner's name, address, and phone number(s).
Did anyone take blame for the accident?
Get the names and badge numbers of any police officers who respond to the scene.
Document the Accident and Protect Evidence: If you can get a camera, it is wise to take as many photos as possible of the accident scene, the vehicles, people involved, and anything else that might have bearing on how and why the accident occurred. Pictures taken as soon as possible will be the most valuable. If you do not have a camera, ask a passenger or bystander to take the photos for you. Don't forget to take pictures of the damage done to all vehicles and license plates, or evidence such as street signs, lights, skid marks, etc. Once you are in touch with an attorney after your accident, be sure to tell your attorney about any other evidence you think might be important, such as faulty street lights or signage, malfunctioning equipment (seat belts, turn signals, etc.), weather conditions, etc.
Consider Insurance: Contact your own insurance company as quickly as possible. If you feel, for any reason, that your company may not be willing to cover the accident, you should contact a personal injury attorney beforehand. However, do not delay in contacting your insurance carrier. Most insurance companies have policy requirements as to how quickly after an accident you must contact them, and failure to do so might mean your claim will be rejected. On the other hand, you should not make any statements or answer any questions from the other driver's insurance company until you have consulted an attorney. Be polite, but decline to discuss any aspects of the accident until you have obtained legal advice.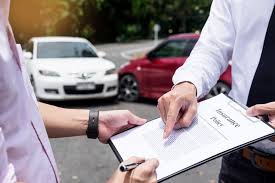 What a Car Accident Lawyer Can Do for You
A car accident attorney in Virginia can help you pursue the compensation you deserve after a car accident that resulted in injuries, damage, or fatalities. We will:
Interview you regarding your case
Gather evidence to support your claim such as medical records, police accident reports, etc.
Negotiate with insurance companies on your behalf
Respond to requests from insurance companies
Keep you informed about the status of your case
Advise you regarding court hearings related to your accident
Ensure that you identify and include all your expenses, both current and future
Represent you in court if we need to file a lawsuit to pursue adequate compensation for your claim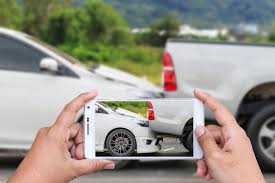 Benefits of Hiring a Car Accident Attorney
If you get hurt in a car accident, trying to handle your claim on your own can do more harm than good. Some of the significant benefits a skilled car accident attorney can add to your case include:
They can determine what your case is worth. It can be difficult to determine the value of your case without a car accident lawyer. A lawyer can conduct an investigation and resolve what your case is worth and which damages you may be able to obtain compensation for. By knowing the value of your case, you can prevent the liable party's insurer from paying you less than you deserve.
You can avoid speaking to insurance companies. You should understand that the other party's insurance company does not have your best interest in mind. In fact, their goal is to attempt to convince you to accept a low-ball settlement. A lawyer can deal with insurance companies and negotiate the fair and full compensation you may be entitled to so you can focus on recovering.
You will not pay anything until you recover compensation. Most car accident lawyers, including the ones at Kisling, Nestico & Redick work on a contingency basis, meaning you won't owe any fees upfront. Our firm only receives payment if we can help you achieve a favorable outcome for your case.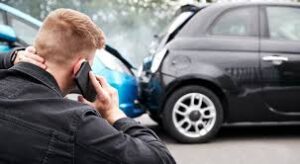 What It Takes To Win A Case
Let's talk about some of the things that a lawyer will do for you after a car accident. For starters, a lawyer will provide knowledge of the law and procedural rules. Utilizing this combination of expertise and experience is will ensure that you are in position to win your case.
Maybe one of the most important things a lawyer can do is handle communications with these aggressive insurance companies. When you are going up against a big insurance company with vast resources, you need an experienced lawyer who knows how to deal with them. These insurance companies have been known to do whatever it takes to avoid a payout. Your lawyer is there to level the playing field so that you come away with the compensation that fits your situation.
Here's a quick list of some of the legwork we your lawyer will complete for you:
Deal with insurance companies. We mentioned this earlier, but it's worth repeating. There is a lot of back-and-forth with insurance companies after a car accident. This is a difficult task when these insurance companies are trying to avoid paying a settlement. Let your lawyer handle this.
Obtain evidence. This includes talking to witnesses, gathering and analyzing police reports, gathering medical records and evaluating lost wages (if necessary). These pieces of evidence are so vital to the success of your claim. Your lawyer will ensure to leave no stone unturned during this part of the process.
Prepare a settlement demand letter. This is a very important document that lays out all of the facts in a way that will lead to injury settlement negotiations.
File the proper paperwork to go to court. Even though going to court is rare, it's nice to know that you will be in good hands with your lawyer if need be. Your lawyer will deal with the defense attorneys and build your case based on the facts that were gathered.
You generally need help understanding your situation
In any of the above scenarios, there are a wide range of considerations and options. Navigating the specifics of insurance adjustments and claims can be confusing. Should you choose to dispute an insurance company's decision, it means you are going up against a monolithic entity with a deep understanding of how to use the law to their advantage. If you've been injured, you may struggle to decide on legally reasonable compensation for lost wages, or for the pain you may have endured as you attempt to recover. If you want to make sure you understand all the angles and are equipped with full knowledge of your situation, a seasoned attorney can help.