Steps to Finding the Perfect Vet
Know your pet's needs in advance
Before you start visiting veterinary practices and asking questions, make a list of priorities for you and your pet. This will help you ask the right questions as you narrow down your options.
How to start (and narrow down) the search
Once you've zeroed in on what you want from a veterinarian, it's time to actually find a few candidates. Good old fashioned word-of-mouth is the best place to start.
Schedule a tour
Once you've found one or two potential vets, plan a facility visit without your dog to get a feel for the place itself. Any reputable veterinary practice will be more than happy to show you around and make you feel welcome.
Ask the right questions
When you visit a veterinarian's office for the first time, in addition to getting a feel for the facility, you should ask plenty of questions to give you a full picture of their practice. You may write down a few specific questions based on your list of priorities, and you should also ask the following questions.
Once you choose a good vet, be a good client
Establishing a good veterinary routine for your dog depends on finding a vet you trust to provide the best possible care. However, it's not a one-way street; as your dog's guardian and advocate, you have a responsibility to support the client-vet relationship. Keep in mind these steps to being a good veterinary clien.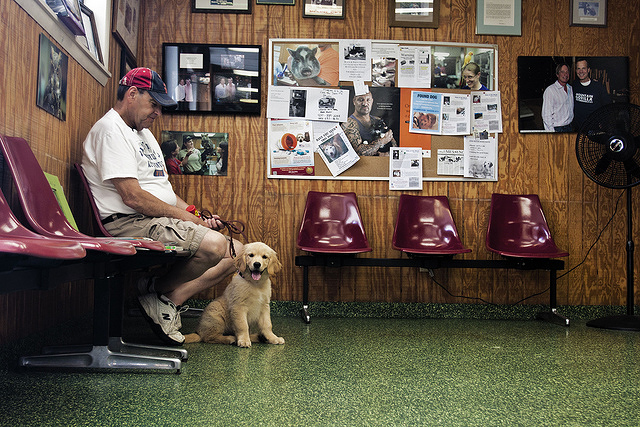 How to Find a Good Vet
How to Find a Good Vet: Word of Mouth
Referrals are one way to find a good vet. Referrals from friends and acquaintances are the best way to find a vet. Ask specific questions to those giving referrals: How long has your pet been seeing this vet? What were the health problems and how were they treated? What were the costs?
How to Find a Good Vet: Convenient Location
Another way to find a good vet is the location. After checking your phone book for local addresses, remember that not all vets handle all animal species. And to call himself a specialist, your vet must have additional training in an area of expertise such as ophthalmology, and be approved by the licensing body in his province. Vets aren't allowed to use advertising that implies superiority, such as "best in town." If you have any questions, call your provincial veterinary medical association.
How to Find a Good Vet: Make a Short List and Visit Clinics
One way to find a good vet is to visit clinics. Arrive early, sit in the waiting room and chat with other clients. Look for a well-organized office with a cheerful receptionist. Your pet might wind up having more contact with the support staff than with the veterinarian, so everyone you meet should inspire confidence. Animal health technologists or veterinary technicians have a college diploma allowing them to work under the supervision of a veterinarian and to carry out almost all types of animal care except diagnosing, prescribing drugs or performing surgery.
How to Find a Good Vet: Services & Treatment Areas
One way to find a good vet is to be sure of the type of service you need. Do you prefer a small clinic with one or two veterinarians, or large premises with specialists and diagnostic tools like ultrasound and endoscopy equipment? Is round-the-clock nursing available if your pet has to stay overnight? Would you prefer a practice that specializes in your type of pet; an all-cat practice, for example?
How to Find a Good Vet: Emergency
When looking for a good vet, make sure you know what type of service you will receive in emergency situations. Some vets still make house calls and offer emergency services after regular hours. Increasingly, especially in urban areas, you'll be directed to a 24-hour emergency hospital. When your pet is struck by a vehicle, accidentally poisoned or suddenly immobilized, minutes could save its life.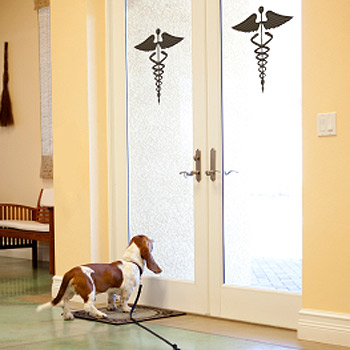 How to Choose a Veterinarian
Ask for Referrals
Your friends probably aren't vet-evaluating experts any more than you are, but they can tell you whether the vet or the techs in an office manhandle the animals or coax them into cooperating, whether the office returns calls promptly, and how good the vet is at explaining health issues.
Check Qualifications and Expertise
DVMs and VMDs are the general practitioners of the veterinary world. But you'll find many who treat only "small animals" (a label that stretches to include your 130-pound Mastiff). Also, some vets work mainly with dogs, or cats, or "exotics." A species-limited vet can be a big plus. Doctors for humans work with just one species, of course, and can usually use words to communicate with their patients. A general practice vet, on the other hand, has to cultivate knowledge about several species, and not one of his patients can say to him, "Doc, it's a chronic burning pain and it started last Tuesday." So it can be a big plus if your vet limits her practice to a few species, or just one.
Get a Tour
Call in advance, explain that you're a prospective client, and set a convenient appointment – you don't want to show up in the middle of an emergency, or at a just plain busy time. The whole clinic should be clean, of course. Do cut them some slack if a sick animal just vomited, urinated, or defecated, but overall the place shouldn't reek. On your tour, keep a sharp eye out for the surgery room or suite. It should be squeaky clean, not used for storage or as a hangout for the office cat. If there's a surgery taking place, you won't be going in, but take the opportunity to make sure the office practices good sterile technique. Look for a full gown, mask, and gloves, not just a scrub top.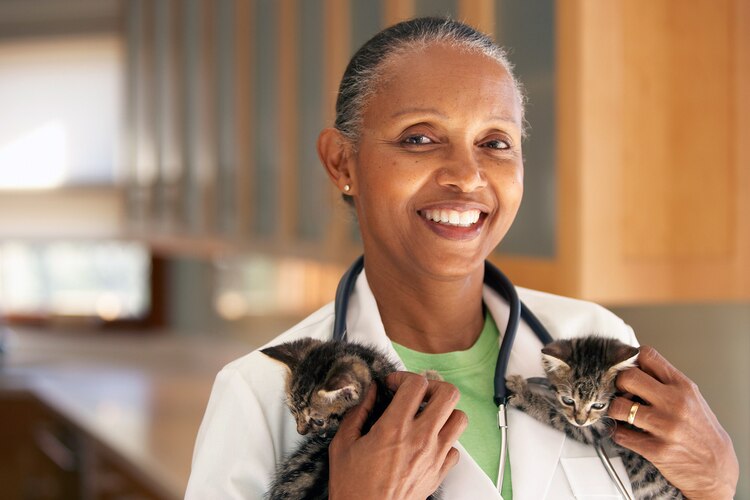 How to Choose a Veterinarian
Don't Wait
The worst time to look for a vet is when you really need one. Even before you get a pet, a veterinarian can help you decide which type is best for your family's needs and lifestyle.
Ask Around
Do you have a friend who loves her pet as much as you do? Find out where she takes him. A personal reference can be more reliable than review sites, especially if the pet owner's standards are similar to your own.
Check Credentials
The American Animal Hospital Association (AAHA) accredits clinics that show that they have the highest standards of care. You can visit its website to find an accredited facility near you.
Schedule a Visit
Once you've found a practice you like, request a meeting with a veterinarian there to discuss any questions you have. Write them down before you go. A few things to consider:
Finding the Right Vet for Your Pet
When Should I Look for a Vet?
Guardians seek out new vets for a variety of reasons, including a recent adoption or move, concerns about a current vet's quality of care or treatment for a pet's specific health problem.
How Do I Look for a Vet?
The American Animal Hospital Association (AAHA) evaluates veterinary practices on the quality of their facilities, staff, equipment and patient care. Search the organization's website at www.aahanet.org for a list of accredited vets in your area.
How Do I Decide Which Vet Is right for My Dog?
Here are some things to consider when selecting a vet:
What Questions Should I Ask When I'm Selecting a Vet?
Although your questions may vary depending on the reason for your visit, you can use the following list as a guide:
What If I Have Problems with My Vet? Can I Switch?
Don't worry about leaving your current vet if you have concerns about the quality of care. Most veterinary practices, like all businesses, expect clients to come and go. Before you leave, remember to ask for a complete copy of your dog's health records to be mailed or faxed to you or your new vet.