What Types Of Services And Loading Methods Do Freight Forwarding Companies Offer?
What is a freight forwarder? Freight forwarders are responsible for transporting goods between two destinations. Freight forwarding companies arrange the whole process for their shippers, from storing the goods to shipping them internationally. Freight forwarders are intermediaries between the shippers and transportation services, negotiating with a range of carriers in order to achieve the most economical, reliable and fastest route.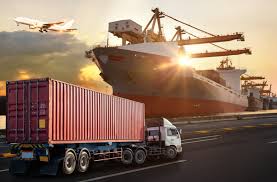 Types of Freight Forwarding Services
There are different modes or types of freight forwarding services that cater to varied transporting or shipping needs.
Ground Freight Shipping
Also dubbed as door-to-door shipping, this is typically used for local transporting of goods. Trucks are used for loading and unloading cargo locally or from one state to another.  Around 26 pallets can be loaded into a standard size truck.
This is an affordable option but could be costly too depending on traffic, road hazards, and infrastructure problems.
Rail Freight Shipping
If you are a bit low on the budget, you might want to consider this eco-friendly option. This is said to be a faster and more economical option for freight shipping.
This is a safe and also cost-efficient way to move cargos as it's free from any traffic or roadblocks. It can do both domestic and international shipping.
Sea Freight Shipping
Used mostly for shipping overseas, this mode of freight shipping makes use of ferries and ships for transporting cargos.
It's the classic and oldest form of ship freight for both domestic and international shipping of large containers. The only downside is that this could be slower than other forms. But, is one of the cheapest modes available to move goods and products.
Air Freight Shipping
If you want to move your cargo fast then this is the best route to do it. Airfreight services make use of cargo planes which is ideal for packages that have a weight of more than 100 pounds.
This may be considered as a top-dollar option or rather pricey but this is the safest and quickest way to transport your cargo for both domestic and international shipping.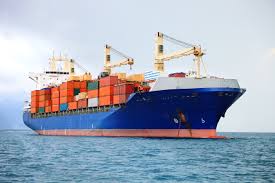 Why should I use a freight forwarder?
A freight forwarder is not required for importing or exporting goods. However, because importing and exporting can involve so much documentation and so many regulations, and these regulations and the required documentation can vary from country to country, many of the most successful importers and exporters use a commercial freight forwarder to be their logistics partner.
There are many advantages to using a freight forwarder. Here are a few listed:
A Freight Forwarder handles ancillary services that are part of the international shipping business

Insurance
Customs Documentation
etc…

A Freight Forwarder provides to consolidators as well as individual shippers:

Non-Vessel Operating Common Carrier documentation
Bills of Lading
Warehousing
Risk Assessment and Management
Methods of International Payment
etc…

A Freight Forwarder insists on personal communication and great customer service.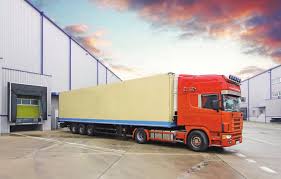 Benefits offered by a Professional Freight Forwarding Company
Freight forwarders assist on all levels of the shipping process, from the packing and storing stages, up to and including the intensive customs procedure. While forwarders do not physically move goods themselves, they are experts in the logistics of getting the goods in question from point A to point B, anticipating and avoiding any unnecessary pitfalls along the way.
Here are some of the major benefits offered by a professional freight forwarder:
Successful, experienced freight forwarding companies will offer a strong network of business contacts. This will help you to get the best rates for your individual shipping project, and ensure that your goods arrive safely and securely in a timely manner.
Freight forwarders maintain a professional level of personal communication and customer service—they not only want your business, they want to maintain the professional relationship in the long-term too. It is in your best interest to maintain an open and honest working relationship. Your forwarder is responsible for handling your precious cargo: make sure that you choose a company you can trust, preferably one with great customer service and an established reputation within the industry.
In addition to the basic service of shipping, freight forwarders can assist with other aspects of the process, including: packaging, storage, insurance, inventory management and import/export documentation. Note: additional services may not be included in your original quote, so be sure to inquire. If extras are not required for your first project, it is always good to know for future reference.
Customs Broker
A customs broker is a service, in the form of an individual or a firm, that is able to process different kinds of shipment through customs in the most efficient fashion. These brokers make sure that goods would be provided with the necessary documents and clearances in order for the transporting process to proceed smoothly. This means that they have to adhere to various rules and regulations from a number of different countries — a challenging feat without the right skills and documentation. From government regulations to international tax laws, a customs broker has the ability to smoothen out the delivery process and save more time overall.