The Effect of Bigger Tires on Your Vehicle
Bigger wheels and tires are a desirable upgrade for not only the off-road extremist but many everyday drivers as well. For example, you can go to Wal-Mart and count several SUVs in the parking lot with 20-inch rims because even "Glamma" wants to look cool. Tires can really make or break your vehicle in relevance to style and performance. Driving on bad tires can take a toll on your vehicle, and upgrading to new tires can make your vehicle drive like new again. When upgrading to bigger tires you also need to upgrade your rims. There are several benefits and disadvantages when considering an upgrade to tires or wheels.
Whether it's the price of gas, the people you spend time with, or the level of satisfaction you have with your job, one thing in life is certain, things change. It may not be a surprise your vehicle, the way it works, and how much it costs has changed significantly over the years. But have you ever thought about how much tires have changed?
Head into the showroom at any tire retailer and you will find a dizzying array of tire types, sizes, tread patterns and other variables that can have you turning right back around and heading the other way.  The good news is a step-by-step approach to choosing the right tires for your car, truck or SUV with a little knowledge can make the process much simpler and give you great results
All Season Tires – Sometimes called Touring Tires, All Season Tires deliver good performance, handling and ride quality on dry, wet and moderately snowy roads. This is the most popular tire type and can be found on most four door sedans, wagons, small SUVs and sporty coupes.  Choose All Season Tires for the most well rounded on-road performance.
Truck Tires – As the name suggests, these tires are typically found on trucks and large SUVs. Truck tires have aggressive tread and taller sidewalls to fit the size and use of large vehicles and are rated for carrying heavier loads.  Truck tires are also rated for maximum load and towing.  Choose Truck Tires for your light duty truck or large SUV if you are staying on the road most of the time.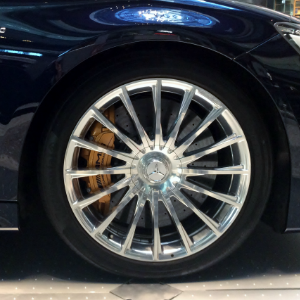 Find the right tires for your vehicle
Truck Care
Everyone knows a professional driver's truck is their livelihood, which makes keeping up with routine maintenance one of the most important things on the road. Routine maintenance is what keeps your truck running and your cash flow going.
Tire Selection
provides professional drivers and fleets with the best truck tires at affordable costs. Commercial drivers can stop by our state-of-the-art facility and work with our certified technicians to find the right solutions to get back on the road quickly and safely with the best range of proven products and services.
brand name tires to fit your commercial truck tire needs at more than 380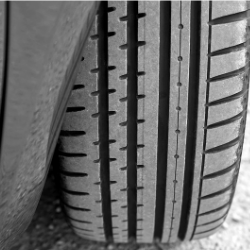 Different Types of Tires
A common challenge when buying tires is understanding the different types of tires, and which one will work best for you.
The easiest way to group tires is to start with the type of your vehicle. After determining which tire types are possibilities for your vehicle, you can determine which type is best for you based on your driving needs.
PASSENGER TOURING VEHICLES: SEDANS, CUVS, & MINIVANS
The tires designed for this particular class of vehicles are generally engineered to deliver a smooth and quiet ride, reliable all-season traction, and a long lasting tread life. Luxury vehicles that fall into the passenger touring category can find luxury tire options in both the all-season touring and grand-touring categories. While most cars in this segment will conform to these types of tires, some vehicles are modified for enhanced performance, and will need more performance from their tires.
The all-season touring tire is designed to deliver good comfort and handling on the highway, as well as reliable all-season traction. It will generally feature a symmetrical tread pattern and circumferential grooves for wet weather grip.
Touring tires, also called Grand touring tires are designed to deliver a comfortable ride and reliable all-season traction, with the addition of more responsive handling. They generally have a higher speed rating than all-season touring tires, and often feature an asymmetrical tread pattern

Who is Liable When Truck Tire "Gators" Cause an Accident?
We've all had to deal with this problem at one point or another; road debris is one of the leading causes of environment-based automobile accidents. Anyone who drives regularly—and especially those of us who take long drives between major cities—has likely had to dodge random debris that appears right in the middle of a high-speed lane.
This debris ranges from a discarded fast-food bag to unexpectedly large hazards, like mattresses or coolers that have fallen from someone's vehicle. However, the most common, and arguably most dangerous, type of road debris is the tire-tread left on the road when a big rig's tire blows out.
The Terrible Risk of Road "Gators"
In the trucking world, these tire treads are known as "gators," because they resemble the long, jagged jaw of an alligator waiting to bite the next hapless driver. Unlike the discarded fast-food bag, which simply crumples under your tire, or the occasional piece of lumber, which might cause a blow-out of your own, tire-debris gators are enormous, rubber, and often contain metal bands inside meant to strengthen the tire; and, you can't always dodge them.
When your wheel hits a gator, there's no telling what might happen. If you're lucky, the jagged debris may simply shred your tire, and you'll be able to pull safely over to the side of the road. However, many people who hit gators aren't so lucky. A gator has the potential to curl and wrap around your tire, destroy your safe contact with the road, and may even get caught in your vehicle's spinning axle, which can affect steering. Sometimes, the gator will pass harmlessly under one car, only to fly into the air and hit the windshield of the car behind it.
Who Is Liable for Crashes Caused by Tire Debris Gators?
Road debris is a fact of life. Things fall out off of pickup trucks, fly out of vehicle windows, and sometimes a driver may even purposefully toss his trash without waiting for the next gas station. But regardless of whether intentional or accidental, the driver/owner of the source vehicle is generally legally responsible. However, most drivers fail to take this responsibility seriously.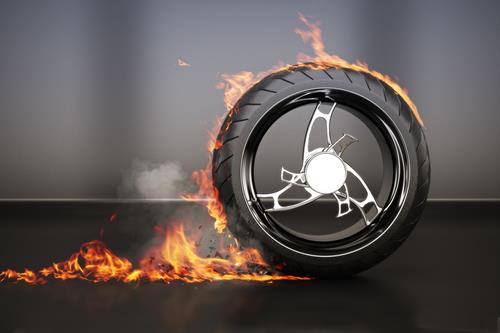 Tires for Towing Heavy Loads
Let's talk about rubber meeting the road for a moment. Like, literally. Unless your truck moves around on bulldozer-style Mattracks or some other intricate running gear, good, old-fashioned rubber tires are crucial elements of a truck's composition. And, for trucks that work hard—specifically pickups moving a lot of weight (payload or towing trailers)—using the right tires is a must.
Most trucks are fitted by the manufacturer with "Light Truck" (LT) tires, which, in the case of heavy-duty pickup trucks and sizeable SUVs, typically are "E" rated. This load-range designation means the tires are more durable (as much as 10-ply), and designed with larger beads and deeper treads than Passenger-series ("P") rubber, for longevity and higher mileage. LT-series tires support the higher air pressures that are common for towing.
At a minimum, Load Range E tires are capable of safely supporting about 3,000 pounds. So, in the case of a dualie (six wheels), the tires collectively will provide more than sufficient grip for safely towing 18,000 pounds.
Given the huge amount of companies–well-known, major brands, and those we're not as familiar with–that manufacture towing-capable and towing-specific tires, selecting the right rubber for your rig isn't easy.
Here are a few options that we like. They're all 10 ply, and capable of covering several-thousand problem-free miles (barring an inadvertent nail or other object causing damage), towing, or just driving your truck without a load attached. As a bonus, we're also noting Load Range D and E (8- to 10 ply) tires for trailers. In the end, it makes no difference how many tires are on the ground. When you're towing or transporting anything heavy, doing it on the right tires is critical.