How do I start my own home builder business?
Construction is one of the top industries for startups; however, it also has one of the highest rates of failure. 63.6% of construction companies close within the first five years, whether due to a lack of business knowledge and experience, lack of finances or lack of planning.1 You don't have to be one of them.
Researching your market, drafting a concrete plan for how you'll run your business and getting help can ensure that you have a strong foundation to grow your business on. It can also help you avoid the pitfalls that so many new construction companies run into. So where do you start?
Research your local market
Your first question should be whether a construction company is even a viable option in your area. After all, if the construction market is already oversaturated and customers are happy with the current local companies, it might be hard to get a foothold in the industry, let alone create a successful business.
So start with market research. You'll want to know how many local construction companies are already operating in your area, what they specialize in, how much they charge, and what their reputation is. Coupled with this, you should also have a similar understanding of your potential customer base — how many of them are there, their median age and status, their interests, etc. Knowing these things can help you develop a better business plan and give you a competitive edge for when you finally step out onto the playing field.
Write your business plan
After you feel you have a good understanding of your local market, you can begin drafting a business plan. This is one of the most important documents you'll create when first starting out as it can help you keep your business on track and increase your likelihood of success. This plan is also what you'll give to lenders to help source funding, which means it's incredibly important to be detailed and put all that market research to good use.
Putting Together a Construction Business Plan
Standard business plans will include the following:
How you'll structure and manage the business
What kind of services you'll provide
What types of jobs you'll bid on
Who your target market is
The number of employees you'll have starting out
Register your business
Once you have your business plan together, it's important to register your business to make it a legal entity, which can provide personal liability protection, legal benefits, and tax benefits. Registering your business is usually as simple as registering the name of your company with state and local governments. However, as not every state may provide them automatically, you should also take the extra step to register your business on the federal level to get your federal tax ID or Employer Identification Number (EIN). This will also allow you to trademark your business name and logo with the United States Patent and Trademark Office.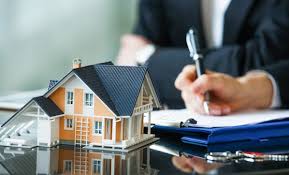 Find the right licenses & permits
After you've registered your business, it's time to get your licenses and permits in order. Depending on your state, the location of your business, the size of your company, and even the type of construction you plan to do, you're likely going to need some type of license or permit to operate legally — on both the federal and state level.
Federal law requires permits for certain business practices, from transportation to drilling and mining. For example, there are special permits required for oversize/overweight vehicles. That means that if you'll be transporting building materials, prefabricated walls, or equipment you could need a permit. For federal permits and licenses you can simply select your business activity on the federal licenses and permits page on the SBA website.
Secure insurance & liabilities
While you're considering licenses and permits, you should also start thinking about insurance for you and your employees. Given the dangerous nature of many construction jobs, making sure you're covered in case of an injury is vital. Accidents happen, and it's important for any construction business owner to make sure they fully understand all the possible liabilities involved. Even if you aren't ready to commit to a complete contingency plan at the start, you should at least have a realistic idea of what it would look like for your company if something were to happen.
At the very least, most states and construction contracts will require you to carry valid workers' compensation insurance. But you may find you need general liability insurance, professional liability insurance, auto insurance, and builder's risk insurance as well. So the sooner you start planning, the better it will be for you.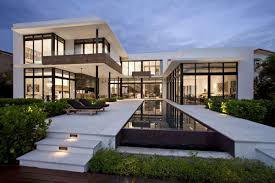 Promote Your Home-Building Services
Once your company is registered and licensed, you can build a team and start marketing your services. Partner with real estate agents, interior designers, architects and other business professionals. For example, you can join forces with a real estate agent who sells land and engage in cross-promotion. Don't hesitate to take on smaller projects in the beginning because this will make it easier to build a strong portfolio and establish your reputation.
Another thing you can do is to use your compliance as a selling point. Many home-building companies are not fully licensed. If yours complies with the law, you have a competitive advantage. Mention this fact in marketing materials and when bidding on projects.
If you're targeting local homebuyers, advertise your service on the radio, on TV and in newspapers. Set up advertising campaigns on Facebook and Google to reach local prospects. As your custom house-building company grows, add customer case studies and photo galleries to your portfolio and share it on your website and social media pages. Put your logo on the company's cars, create architectural 3D renderings and virtual tours and use your website as a communication tool to inform and attract potential clients.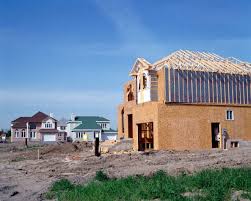 How do professional builders make money?
This probably won't come as a surprise to you… contractors are in business to make money.  They have employees, tools, vehicles, insurance, and advertising to pay for and on top of that, they must support their families.  So, how do professional builders make money and what are the typical margins?
The new car you bought probably had a 50-100% markup over the cost to make it.  In fact, most of the products you purchase have a similar markup over cost.  But for some reason, we don't like to pay those margins for a new home.
Base House
So, let's look at the different ways a professional home builder makes money.  First, they make money on the basic cost to build the project.  If we are talking about building a home, we call this base house cost.  This is basically the cost for building the basic home before the customer adds all of their personal touches.  A typical builder gross margin for this is 15%.  When you think about the risk, cost, and time involved in most projects, this is actually a fair deal.
Standard Options
The second way contractors make money are on the items you decide to change during the pre-planning stage that are typical in nature.  A few examples would be adding a recessed can light or an additional hose bib.  These require nothing special to price out and install as long as you choose them prior to pulling a permit.  The markup on these typically range from 30-50%.  For example, if a recessed can light costs the builder $50 for the electrician to supply and install, the cost to you will typically be somewhere between $65 and $75.
Custom Changes
The next type of option that builders make money on are what we call non-standard options, or special options.  These are custom options that involve drawing a plan, estimating quantities, bidding, and sometimes include hard to find, expensive products.  These changes can be very time consuming, can be difficult to estimate accurately, and they can involve products that may be hard to get and are easily damaged or stolen.  These special custom options typically come with a 75-100% markup.
Late Changes
The last type of change is the one no contractor wants to deal with.  These are the late change orders that come after construction has begun.  These involve plan changes, bidding, permit changes, tear outs, on-site management, product order changes, and delays.  The true cost of this type of change can be analyzed by breaking down the overhead costs from delays, the additional management time to implement, communicate and supervise the change, and the additional labor and material to do the actual work.  The late change should be avoided at all costs as you won't be happy with the price you pay in both time and money.
Overall Builder's Fee
So, what is a fair price to pay your contractor to take on the responsibility of completing your new home on time, per your budget and specifications, and in a quality fashion?  An overall gross margin for the professional home builder of 15-20% is typically a fair price.  If this seems high to you, you may want to explore options where you actually take on some of the responsibility for the success of the project.  If you build your own home, you can do some of the actual labor yourself to save even more money.