Things To Look For In A Wedding Photographer
Finding vendors for your wedding can be a daunting task.  Your wedding vendors need to meet your individual needs, and you may require more or fewer depending on how extravagant your event.  Each one is providing you with an essential service that is helping to create the perfect manifestation of your dream wedding.  Once you've figured out exactly the kinds of goods and services you require, there is now a seemingly never ending list of vendors to choose from.  How do you decide?!
The Indisputable Constants
When it comes to wedding photography, there are a few constants that are non-negotiable when finding your ideal photographer.  First, you have to consider how important wedding photography is to you.  Some people place it near the top of their list, considering the documentation and preservation of their day top priority.  For others, as long as they get to be married, they are good with sharing guests photos.  Determining how important wedding photography is to you will determine how much of your budget you'll be using for your photos.  Which brings me to budget: the single most defining factor for most people.  It's true that there is a photographer for every budget, and having a ballpark from which you can start your hunt is essential.
Style
This is a big one because it isn't just the technical ability of the photographer to take your photos.  What helps shape the way a photo looks is the the artistry involved in post processing and editing the images.  A good photographer doesn't just point and shoot.  Understanding the camera settings and how to compensate for your desired effect while still properly exposing the image is a skill.  Which is just a lot of jargon that means there are a lot of factors to consider before the shutter even gets pressed  Posing is a big deal as well.  Do you like posed or candid photography?  Lifestyle or editorial?  Choosing the style of photography will help dictate the storytelling of your day.
The skill set behind the camera, plus the posing and framing, are factors that dictate the way the image looks.  But the end result you see when your gallery is delivered is pulled together in post processing.  Professionally edited images are a signature for the photographer.   Everyone's editing style is different.  From sultry and moody, to light and airy, you'll be drawn to a particular style that will set the tone for your wedding photos.
Personality
It might seem trivial, but I'm not kidding!!  Getting your photo taken is awkward for most people, and when you have a stranger photographing you for HOURS, asking you to kiss in front of them, it can get pretty uncomfy.  When I was looking for wedding vendors, I went to a wedding show where I dropped into many photographer's booths to chat and gather contact info.  I knew right away when I met with our future wedding photographer, because within the first minute she had me laughing.  I knew I could never do sultry and steamy poses with my hubby with a straight face, so we were looking for someone fun, friendly, and funny to bring out our joy and happiness in our wedding photos.  Picking someone you vibe with to ease the tension on your wedding day is so important.  Your discomfort will show up in photos if your photographer makes you feel awkward, or is rude, terse, too shy, too outgoing, tells too many dad jokes… too whatever you find off putting.
Take advantage of in person meetings, Skype, and phone calls to get to know your photographer!  And if you get the chance, having engagement photos done with them will help you both to get to know each other so you are your most relaxed self come your wedding day!
Trust
Last but not least, how do you know you trust someone you've never met?  Look for testimonials or reviews on Facebook or Google.  Comb their website to see if there are testimonials.  Join local Facebook groups and ask for recommendations or comment on other people's posts inquiring about their experience.  Personally, I establish immediate transparency by posting my prices upfront on my website.  Couples tend to be appreciative of this so they know right away if my services are in their budget.  Posting your prices upfront however is not an industry standard.  You should always inquire about a photographer's price sheet.  Sometimes there are hidden charges in the fine print that may go undisclosed after you initial inquiry, and that could raise some red flags.  You always want to ask questions, go over package details, and review contracts carefully.  Take time to speak with your photographer about your needs, your concerns, and your questions.  Photographers should want you to have the best wedding day experience possible, so if anyone is cagey with you or avoids answering your questions, it may be time to look into other photographers.
Here are key wedding shot list considerations to cover with the couple:
Do either or both people want photos of them getting ready? If so, when does that process begin?
Will photos of the wedding party and family be taken before or after the ceremony? What members of the family should be present for these photos and when do they need to show up? Will members of the wedding party's dates be in these photos?
If the first look between the couple takes place before the ceremony, it needs to happen before any other photos. Make sure to leave enough time for this important emotional moment.
Get a basic rundown of the ceremony so you can be ready to capture special moments during this packed 30- to 60-minute part of the day.
What's the schedule for the reception? Are events like a first dance, father-of-the-bride dance and cake cutting happening? Get the timing on these so you're not changing camera batteries when the bouquet's being thrown.
When are you going to eat? It's important to find holes in the schedule that allow you time for food, water and trips to the toilet.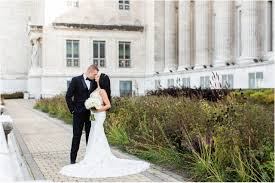 Wedding Photography Investment – Notes On Budgeting
Budgeting is key when planning a wedding. But what happens if you find your perfect photographer but discover they're quite a lot over the fee that you've set aside for photography?
You don't have to choose the best wedding photographer but good photography isn't cheap. The photographs are the one thing from your day that you'll take with you to look back on for years to come. They're an investment in memories and should be well worth the extra money that in the future you'll be thankful you spent.
If you like a more expensive photographer, revisit your budget.  You'll likely have a lot of time between booking them and your wedding day to save a bit extra.
When Choosing Your Wedding Photographer Ask Yourself:
Do I like the photographic style?
Can I see myself in similar styled photos?
Would I feel comfortable with this photographer being around throughout our wedding day?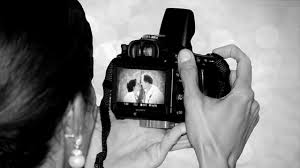 What To Ask Your Wedding Photographer
So, you are getting married, congratulations!  What to Ask Your Wedding Photographer – our ever-so handy, but slightly long article
All of a sudden you need to become an expert in all things weddings; and you will.  I promise, it's not as daunting as it seems.  Our little guide will tell you all you what to ask your wedding photographer before you book them.
You'll be meeting suppliers, trying cake… trying on dresses, arguing about colour schemes/flowers/favours and wondering if you really do need the two dressed up Lamas attending your day. Seriously, this is a thing now, or if you have the budget for a Magician (you do, and you won't regret it – forget the Lamas).
But the chances are you've never had to speak to a professional wedding photographer before.  I've often said, wedding photographers can be the weirdest of all your wedding suppliers.
And, because they tend to be with you from the start of your wedding day to at least the first dance (although I stay on until your last dance.  That way I get to photograph all that terrible 'ties around your head, air guitarists' drunken, yager bombed fuelled dancing), getting the right wedding photographer is crucial.  And it's not just about the pictures.
So, what's next?
You need a wedding photographer with experience, who knows what the running order of a day will be, and who has the confidence to persuade people that they really ought to be in a photograph, rather than getting another glass of champagne.
So, here are my top ten things you should know, do and ask your potential wedding photographer – before you book them.
Meet your wedding photographer. Actually, meet at least four!
You may have found your photographer online, via recommendation or attended a wedding fair.  That's great, but before you decide to book, go and meet them and have an initial consultation.
I always insist we meet, away from a wedding fair, usually in my studio.  So we have a proper chance to chat and to see if we are the right fit for each other.  We'll also look through albums and examples of my work.  And during my initial meetings, I always encourage my clients to go and meet other photographers.  It's not that I don't want to work with you, it's just that I would be doing you a disservice if I insisted that I am the ONLY photographer you should look at.
Be wary of photographers who insist you sign up there and then.  Trust your gut feeling on this one.
Tell your photographer what you want, what you really, really want!
This is your day and your wedding.  And although your photographer can advise, they should also take into account what you want.  Whether that be the style of photography, the coverage or the way you'd like the images presented.
During our meeting (tip no: 1), I'll get an idea of the style of wedding you'll be having and how I would ideally approach it.  However, I welcome you to show me Pinterest boards, and I love it when a couple have a clear idea of the images they like and want.
Photographers shouldn't be put off by demanding brides or grooms, and how ever lovely you both are, this is your wedding so please unleash your inner BrideZilla or Groomonster!   We only get to photograph YOUR wedding once, so it has to be perfect!
Look through complete client galleries.
This will bore you both senseless as they feature other peoples' wedding.  But this is a crucial step to deciding if your wedding photographer has not only photographed a full wedding (some photographers set up a business having just attended portfolio building courses), but if they've photographed at your venue.  Tiny hint / plug – visit my venue portfolio page and look through some of thee most stunning venues in and around Cambridgeshire.
If your photographer isn't able to let you look through some complete galleries, then perhaps look for another photographer.
Don't get me wrong, if they are just starting out and they can demonstrate to you they have the confidence to shoot your special day the way YOU want it photographed, then ok… But they must be honest about the lack of complete galleries.  That way, it's up to you to decide.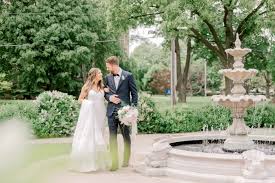 Get a contract
Get a contract, signed by both parties from ALL your wedding suppliers, but especially your wedding photographer.
Contracts are tedious, I get that, but they are in place to not only protect both parties, but they also list all that you will receive and ensure your expectations are met.
If your 'professional' photographer doesn't do or have a contract, then that would set some alarm bells ringing.  Also, if you take out wedding insurance (which you should as it's so inexpensive), and your photographer didn't have a contract in place (or insurance), then your wedding insurance could become void if you claim against your photographer.
Walk away from the 'Diva Photog'… Choose someone you'd be happy to have at your wedding day.
Remember when I said that wedding photographers can be the weirdest of all your suppliers.  Sadly, I meant it.There's only room for one diva on your wedding day.  And that's YOU, and possibly the person you are marrying.
We do an important job, but we do that important job for you, not for our portfolios or our egos.  And we should tailor our approach to your requirements.
We are not shooting for Vogue, we are shooting something more important, your wedding.  And that Diva Photographer has to spend the day with you both as well as your friends and family.  You don't want an over excited diva at your wedding!