Best Ways to Help Get Rid of Mice
Eliminate entry points.
Building mice out, or rodent-proofing your home, is an effective way to stop mice infestations from expanding or ever occurring in the first place. Defend your home from mice by eliminating points of entry and easy access. This can be difficult due to a mouse's ability to squeeze itself into even the smallest of openings (one-quarter of an inch and up). A good rule of thumb is if you can fit a pencil into a crack, hole or opening, a mouse can get through it.
Use mouse traps.
The best way to help get rid of mice in an ongoing infestation is with mouse traps. The classic wooden snap traps will do the trick for light to moderate mouse populations, but keep in mind that most people underestimate mice infestations. It's not uncommon to lay one dozen traps for just one mouse – or what you think is just one mouse. Use plenty. It's also a good idea to lay many different types of traps. Use bait traps, multiple-capture live traps and glue traps in conjunction with the wooden traps. This gives you a better chance at catching all of the mice, since some might be keen to certain types of traps and know to avoid them.
Choose the best bait for mouse traps.
You can use whatever food the mice have been eating in your home for bait, or mouse-approved favorites such as chocolate, peanut butter, bacon, oatmeal, dried fruit or hazelnut spread. When you're ready to set the baited trap, tie the bait to the trigger with fishing line or dental floss. This will make sure the mice get what's coming to them without "making off with the cheese." You can also secure the bait with a hot glue gun. Replace with fresh bait every two days. If the food isn't working, you can try using nesting material such as cotton balls or feathers
Proper placement of mouse traps is critical.
Place the traps perpendicular to the walls, with the trigger section facing the baseboard. This causes the mouse to run directly into the bait as it naturally scurries along the walls, instead of running over the trap from the wrong direction, triggering it prematurely. Mice don't travel more than 10 or 20 feet from food sources and nesting areas (i.e., their territory), so place the traps anywhere you see mice or signs of mice, such as rodent droppings or "rubbings" on baseboards and walls. Change trap locations every two days or so. Mice are naturally curious so they won't avoid traps like rats will.
Bait stations.
Bait stations (or bait packages) are sealed packets containing meal or pellets. They typically come in plastic, paper or cellophane wrapping, allowing the mice to easily gnaw through and get at the preserved, fresh bait. The mice feed on this bait and die. While helpful in getting rid of mice, these products are best handled by trained pest management professionals to ensure the safety of you, your children and your pets.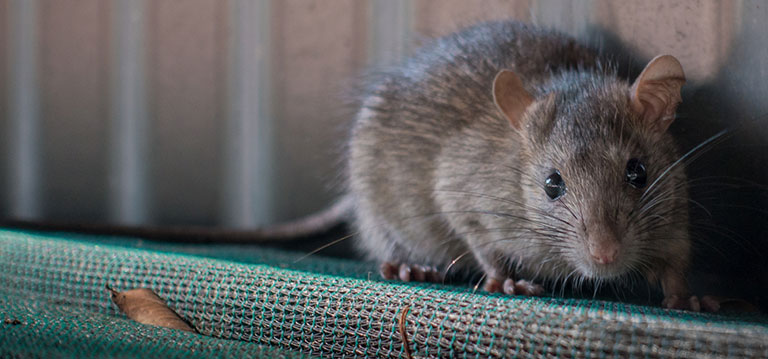 How to Get Rid of Rats in Your Home
Rats can be a problem in the home. Unfortunately, you may not see them until there is a large infestation and it becomes more difficult to get rid of the rats. Rodents can cause a great deal of damage, contaminate food, and carry disease. Fortunately, there are ways to effectively kill the rats, with the two best ways as traps (including both open and enclosed rat traps) and baits
How to Find the Rats
The first step in ridding your home of rats is finding where they are living. Because they are nocturnal (most active at night), rats aren't often seen in the open during the day. But, it is easy to see signs of their presence.
Rat Traps
Traps can be an easy and inexpensive way to get rid of rats. Traps are relatively cheap, if unbaited, can be left in place for long periods. But all traps, baited or unbaited, must be regularly inspected, as a dead or dying rat or a food bait can attract secondary insects and cause an infestation. Traps should be set where rat signs are seen and in out-of-the-way, hidden areas, especially in attics, basements and near food sources. Always take care to keep traps away from potential triggering by children or pets.
Baiting Traps. Dry pet food can be a very attractive bait for rats, so can nuts, dried fruits and dried meats, such as bacon. These can be attached to the trap with thread, wire or even glue. For rats, soft baits, such as peanut butter and cheese, are not always effective, because the rat can sometimes pull off the bait without snapping the trap.
Rodenticides. Rodenticides are the poison pesticides for the killing of rats and mice. If the rat population has gotten high, it may be best to contact a licensed pest control professional, as they have access to and knowledge of proper use of bulk rodenticides. Otherwise, it is generally recommended that homeowners use traps to control and eliminate rats. When any pesticide or rodenticide is used, all label directions must be read and precisely followed. Some rodenticide baits can be bought at home stores, but a new EPA regulation has now limited these to specific baits sold only in disposable, ready-to-use bait stations. This can help protect children and pets from inadvertent contact with or eating of these poison baits.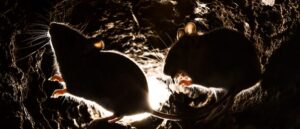 How to get rid of mice and rats in your house
If you have rats or mice in your house, you need to know what signs they leave, what problems they cause and how to get rid of mice and rats humanely. Our guide explains how to get rid of rodents, such as mice and rats, and prevent them from returning to your home
Winter nights can mean a mouse in the house or even a rat. But poisoning isn't the only way to get rid of them – humane mouse traps and deterrents are both possibilities that cause far less unnecessary suffering.
You're also more likely to see mice and rats in your garden during winter, but so long as they stay in the garden and don't cause damage to your shed or anything else, they shouldn't cause any problems out there.
Which rats and mice enter houses?
House mice (Mus musculus), wood mice (Apodemus sylvaticus), yellow-necked mice (A. flavicollis) and brown rats (Rattus norvegicus) are all common in houses. Of the three mice, the one you're most likely to encounter at home is the wood mouse, as this species is even more common in houses than the house mouse
What attracts mice and rats to your house?
There are two main things that can attract mice and rats to your house – food and shelter. If you don't tidy up properly and there's food waste on the floor or surfaces, rodents are going to love it!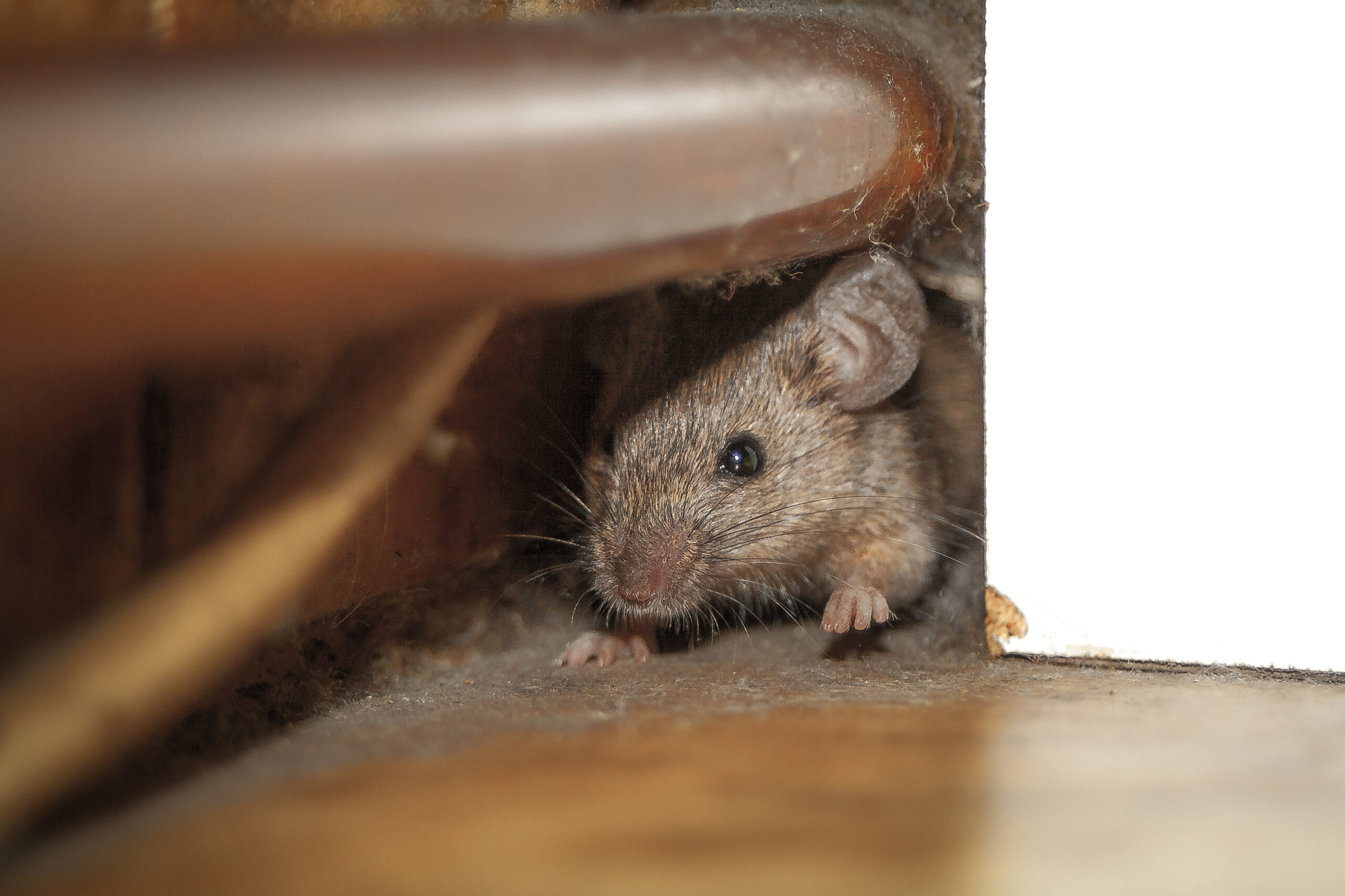 Shining a new light on rodent infestations
When a rat or mouse infests a kitchen, restaurant, food store or food processing factory, one of the first tasks is to find out where they are and the routes they take to get to food and shelter. The larger the building, the harder it is to locate the rodents and their hiding places.
The Fluorescent Tracking Gel is making this task much easier and Rentokil technicians are already receiving positive results in field trials on customer premises. Rodents are intelligent, agile and small, they easily into places humans find difficult to access or may not think to look. They can climb cables, wires, pipes, conduits, squeeze through gaps and gnaw holes through many types of material to gain access to buildings and hidden spaces.
The Fluorescent Tracking Gel has been deployed on customer premises worldwide with outstanding results, helping to solve infestation problems that previous conventional control measures could not solve. This new innovation has quickly become a key component in identifying root causes of infestations and adds a smarter tool to the resources of our pest control technicians.
Why are rodent surveys important?
The first step in getting rid of rodents is to survey the infested property to find out where they are and how many there are. Even today, many pest controllers simply lay down bait or traps, without an understanding of the best places to position them on the site. A low-cost service without a proper survey can result in an ongoing problem for businesses when rodents return and cause recurring infestations. The customer often ends up with larger infestations and much higher pest control bills due to the delay in addressing root causes.
Rodent agility
Rats and mice are highly agile and enter buildings in many ways, so you need to inspect all the vulnerable places that they can access
How to Get Rid of Mice with Natural Ingredients
Don't be deceived by Ratatouille, house mice aren't as friendly (or as clean and sanitary) as Remy. They live in dirty places such as sewers, and that's how they carry germs and disease into the house.
Use coffee powder to match the strong smell of mice
This one material is almost in every house. But why does it have to be coffee powder?
It turns out that mice have a sharp sense of smell, to trace the tracks it leaves behind. Similarly, black coffee powder has a sharp aroma disliked by mice. Hence, it will avoid areas that smell like coffee powder.
Repel mice with Noni Fruit
Another way to repel mice is to use noni fruit, also known as Indian mulberry, among other English names. Apart from its health benefits, this fruit can also repel mice.
Don't get dumped! Sprinkle your eggshells in rat-infested corners
When making scrambled eggs or omelets in the morning, eggshells are immediately thrown away. But now, you can use it as a rodent repellent at home.